Myeloma Treatment
At CBCI we are passionate about the care of patients with multiple myeloma, amyloidosis and related plasma cell disorders. Our physician team lead by co-directors Dr. Jeffrey Matous and Dr. Tara Gregory is nationally recognized for their work and leadership in myeloma and amyloidosis treatment and research. We care for patients at every stage of the disease- from MGUS, to Smoldering Myeloma and all phases of Myeloma requiring treatment- the newly diagnosed patient, patients requiring transplants, patients with relapsed myeloma, and those in need or interested in clinical trials. We have transplanted over 1000 myeloma patients making us by far the largest myeloma treatment program in our region. We work with other cancer specialists throughout our region coordinating care and providing second opinions. For amyloidosis patients we have access to the most innovative clinical trials and specialized expertise in this rare disease.
Outcomes better if seen in a program that specializes in blood cancer
What sets us apart from the rest?
Over 150 combined years of experience
Clinical Trials
Pathways for treatment
Pharmacy Services
Primary Navigator
Nutrition Services
Psychosocial support services
Conditions we treat:
Amyloidosis
Newly Diagnoses Myeloma
Relapsed Myeloma
Smoldering Myeloma
MGUS (Monoclonal Gammopathy of Undetermined Significance)
Light-Chain Deposition Disease
Second Opinions
To schedule an appointment to see one of our experts: (720) 754-4835
Support Groups for Multiple Myeloma and Amyloidosis
"Shortly after I was diagnosed I needed to use a walker, now I am back snow and water skiing, I never thought I would have my life back"
Patient Roman Kowakiwsky, MM diagnosed June 2014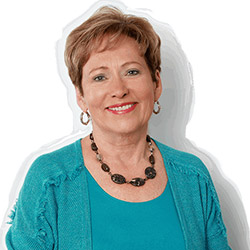 "Cancer may have cost me my hair temporarily and two inches in my spine, but I gained wonderful new friends, some of whom are also survivors, a new outlook on life and a renewed immune system through my stem cell transplant." Patient Barbara Hansen
Barb Hansen was diagnosed with multiple myeloma, a blood and marrow cancer that is formed by cancerous plasma cells. In the absence of normal plasma cells essential to a healthy immune system, multiple myeloma patients often suffer bone and calcium problems, explaining Barb's broken rib and spinal compression fractures, fatigue and infections.
Dr. Jeffrey Matous recommended an autologous stem cell transplant, a procedure in which a patient's own stem cells are removed and stored (frozen) while the patient receives a high-dose of chemotherapy to kill the unhealthy marrow cells.