About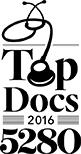 Jeffrey Matous, MD, specializes in the treatment of blood cancers such as multiple myeloma, Waldenstrom macroglobulinemia and amyloidosis as well as in the field of blood & marrow transplantation.
He is presently the medical director for the Colorado Blood Cancer Institute as well as a clinical professor of medicine at the University Of Colorado Health Sciences Center. He is also on the board of the Leukemia-Lymphoma Society.
Dr. Matous received his medical degree with honors from the University of Washington. He completed his internal medicine residency and chief residency at the University Of Colorado Health Sciences Center.
His fellowship training in hematology and bone marrow transplantation was completed at the University of Washington and the Fred Hutchinson Cancer Research Center. He returned to Denver to practice at Rocky Mountain Cancer Centers in 1994, where he worked until 2010 before moving to CBCI.
Dr. Matous has a particular interest in medical education and supervises both medical students and internal medicine residents who are interested in the field of hematology/oncology. Dr. Matous has been recognized as an outstanding clinical teacher of the medicine house staff. He is the lead investigator in clinical trials in the areas of Waldenstrom's macroglobulinemia, and multiple myeloma and has been recognized by his peer as Top Doctor for the past 16 years.
Education
Medical School
University of Washington School of Medicine
Residency
University of Colorado Health Sciences Center
Fellowship
University of Washington Medical Center
Office Locations
Colorado Blood Cancer Institute
1721 E 19th Ave
Suites 200 & 300
Denver, CO 80218
Phone: (720) 754-4800
Fax: (866) 341-6984